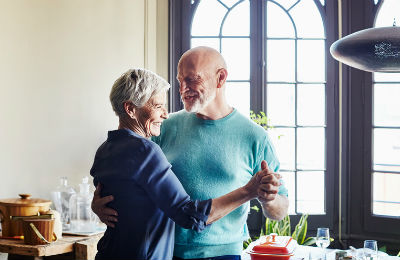 Men, it's time. Time to decide you aren't going to be just another statistic. Time to push back against what everyone else calls "inevitable."
If you're 33 or 83, it doesn't matter. It's time now. Time to take care of your prostate health, and do what you can to reduce, or even avoid, the symptoms that can arise when your prostate becomes enlarged, a natural byproduct of our body's aging process.
From the urgent need to pee, a weak stream, restless and sleepless nights because you're up so often, or even a diminished sex drive…you could change your life for the better with the right prostate supplement. Which should you be looking for? Read on…
Saw palmetto. Saw palmetto is one of the best known prostate supplements, and it's earned the respect it's gotten over the years. It can reduce the number of nighttime bathroom visits, so you can get a decent night's sleep. It can also improve the strength of your urine stream, so you've got a better chance of completely emptying your bladder. It may even give your libido a boost! Saw palmetto is so effective, it's been recommended by the FDA as an alternative therapy for protecting prostate health.
Pygeum africanum. According to universities in Michigan, Missouri, Minnesota, and Maryland, pygeum africanum has made quite a difference in men's lives. In clinical studies, men taking pygeum africanum reported fewer symptoms than men who were given placebos. In the Minnesota study, the need to get up in the middle of the night was reduced by 19% and urine flow was increased by 23%.
Pumpkin seed oil. Men taking pumpkin seed oil experienced "statistically significant" improvement in urinary flow. Even more impressive is that the majority of the men in the study reported higher quality of life scores, which is really what protecting your prostate is all about.
Nettle. While nettle is fine for prostate health on its own, in combination with saw palmetto, it's even more effective. Together, they've been shown to help reduce urinary symptoms, including post-urination dripping and a constant need to go. Curiously, no one knows why nettle seems to work, but why isn't all that important with results like these.
Black pepper. The very same pepper you probably have on your dining table may help your prostate. It contains the antioxidant piperine, which is a powerful free radical fighter in its own right, but also helps your body absorb other nutrients more effectively.
Beta sitosterol. In studies, men taking beta sitosterol reported fewer symptoms of bladder discomfort when measured against the American Urology Association symptom index than men not taking this plant extract. It's also been linked to stronger urine flow, so you're more likely to empty your bladder.
Almost half of all men over the age of 50, and as much as 90% of men over the age of 80 will deal with prostate symptoms in their lifetime. But you can get relief from the debilitating symptoms of aging prostate without expensive prescriptions or risky surgery.  You don't even have to navigate the intimidating supplements aisle at your local health food store!  You can get them in a single formula like Prosvent, precisely formulated to maximize the synergistic qualities of each ingredients. You CAN beat the odds, and the time to start is now!
Looking for relief from the troublesome symptoms that accompany an enlarging prostate?  Prosvent has been trusted for over a decade as a safe and natural alternative to prescription drugs and surgery.  Try Prosvent today and start experiencing improvement in as little as 30 days.