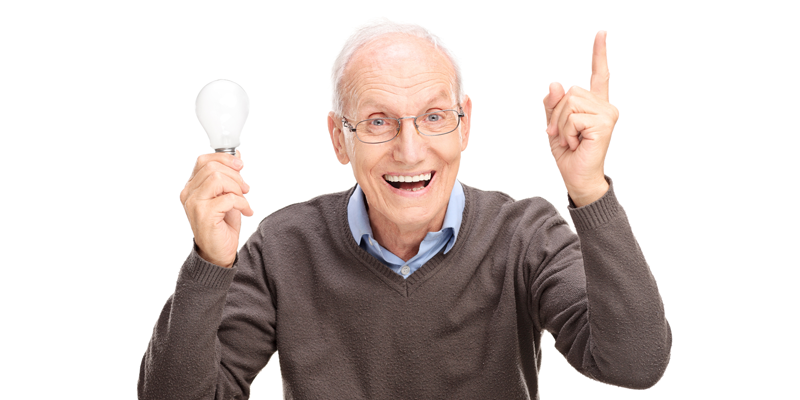 Happy National Toothpaste Day!
Okay, I'll be honest-there is no National Toothpaste Day. I made that up. There's a National Toothbrush Day, on June 26th, a National Brush Your Teeth Day on November 1st (the day after Halloween-pretty smart, dentists!), and a National Toothache Day on February 9th, but no National Toothpaste Day.
Which, at least in my opinion, means toothpaste is losing out. If we're going to celebrate toothbrushes, we really need to celebrate toothpaste. Why? Because it's so much more versatile than you ever could've imagined.
To prove it, here are 12 different ways to use non-gel toothpaste that have nothing to do with your teeth:
Clean and strengthen your fingernails. Although we don't often think about it, your nails are made of enamel, just like your teeth. So take care of them the same way! A small amount of toothpaste on a nail brush, or even an old (clean!) toothbrush will clean under and around your nails, while helping strengthen them, too.
Clear up a pimple overnight. So long as the pimple hasn't opened up yet, toothpaste may be the only treatment you need. Dab a fingertip of toothpaste on the pimple right before bed. In the morning, it should look a lot better.
Get rid of the gunk. The folds in the seals of the refrigerator are some of the hardest places to get clean. Well, no longer! Use a brush and some toothpaste, and every crevasse will look like new.
Polish the bathroom sink. You're in there to brush your teeth anyway, might as well clean the sink while you're at it. Squirt some toothpaste into the basin, the same way you would with a soft abrasive cleaner. Scrub and rinse. It cleans just as well as bleach, and smells better.
Shine the chrome. Once the sink is clean, you'll want to touch up the chrome, too. Luckily, toothpaste is all you need there, too! Just smear your chrome accessories with toothpaste, give a good scrub, and rinse with a wet cloth.
Get rid of stains. From ink on a shirt to juice on the carpet, reach for the toothpaste! Apply enough toothpaste to cover the stain directly to the fabric. Scrub with a brush, then rinse or wash, as applicable. Be sure NOT to use whitening toothpaste for this one, though, because it could bleach out colors.
Rescue leather shoes. Got a scuff you need to hide in a hurry? Hit the bathroom, and grab the toothpaste. Buff the paste over the scuff with a damp cloth, then wipe away with a clean one. Your shoes will look great until you get them polished properly.
Soothe mosquito bites. Unless you stay indoors all summer, you're probably going to get bitten. Ease the itch with a dab of toothpaste directly on the bite.
Defog goggles. If you're snorkeling in summer or skiing in winter, being able to see where you're going is vital, so keep your vision clear. Smear both sides of your goggles with toothpaste until they're well coated. Rinse well, and see everything in your path.
See on the road. Just like toothpaste keeps your goggles clear, it can help keep your headlights clear. Wipe toothpaste onto a sponge, and clean your car's headlights, using a circular motion. Wipe with a damp cloth for a bright light you can count on.
Deodorize baby bottles. Even when you clean them, baby's bottles and sippy cups can develop an odor. Use toothpaste and a bristle brush to get rid of the odor! Once they're well-scrubbed, wash as usual.
Get crayons off of walls. You love your little Picasso, but the art on the walls, not so much. But toothpaste on a soft rag can rescue your walls. Wipe gently to remove the crayon wax, then wipe with a second cloth to remove the toothpaste!
No, there's no such thing as National Toothpaste Day, but given how many ways toothpaste can help around the house, just about every day can become toothpaste day!